Car hire Matsapa Airport
Matsapa Airport car rental from Drive South Africa is one of the best ways to explore Swaziland and its many attractions, from the moment you touch down. This airport is situated just outside of the town of Manzini – a bustling town that is filled with interesting markets, museums and other things to see and do. One of the main attractions you may want to visit once you have collected your car rental at Matsapa Airport include a visit to the royal hunting grounds turned public game reserve, Hlane Royal National Park. Other highlights can also be found, including Mlilwane Wildlife Sanctuary, King Sobhuza II Memorial Park, Phophonyane Falls, Manzini market, rock paintings at Maguga Dam, Ngwenya Mine, Ngwenya Glass and Mantenga Cultural Village.
Affordable Car Rental at Matsapa Airport
Organising a holiday or business trip can be stressful at the best of times, especially with so many things to tick off the list of travel plans. Drive South Africa takes out a great deal of this stress by helping you find an affordable, fun way to get around Swaziland in comfort without worrying about public transport or expensive cabs. We work with a network of leading Southern African rental companies to bring you the best deal on a huge range of late model vehicles, from luxury cars to standard vehicles, vans, 4x4s, SUVs, MPVs and many others. Booking can be done quickly and simply via our secure website reservation system. Once you have chosen your vehicle and done your payment, your booking will be confirmed. You can then head straight to the nearest airport branch to collect your car on your specified arrival date. It really is that simple with Matsapa Airport from Drive South Africa.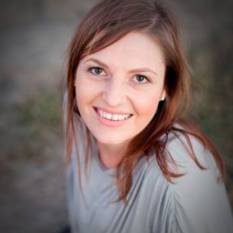 Convenience, ease and the best prices
This is how thousands of our past customers describe the customer service of our team. We strive to help travellers get around easily, safely and quickly...
Meet our team
Read customer reviews
Other types of vehicles available in King Mswati Airport
Standard cars, luxury cars, 4x4s and campers. Find just about any vehicle to hire in King Mswati Airport.