Why Drive South Africa?
Quick, easy and efficient – compare & save from Southern Africa's top rental brands.
Drive South Africa car rental is your complete online motor vehicle resource supplying a wide range of car rentals, 4×4 rentals, camper van rentals and luxury rental vehicles across Southern Africa.
Established in 2002 as a Cape Town car hire specialist, Drive South Africa has expanded its expertise and services throughout Southern Africa. Our passion for providing exceptional car hire in Southern Africa is fueled by our commitment to outstanding customer service, ensuring your journey is both memorable and hassle-free.
Whether you're looking for a reliable car rental service in Cape Town or a rugged 4×4 rental for an adventure through Botswana, Namibia, or South Africa, we have you covered. Our Southern African branches offer a comprehensive range of vehicles, tailored to suit your specific needs and desires.
At Drive South Africa, you are our top priority. Our dedicated team of travel experts are ready and eager to assist you in creating the perfect road trip experience. 
Our Vehicle Rental Options
Standard cars, luxury cars, 4x4s and RVs. Find just about any rental car in Southern Africa.
Why Drive South Africa?
Browse through our selection of rental vehicles to suit your every need. We offer budget car rental to luxury car rental, for short term or extended long-term car rental in Southern Africa.
Search For Cars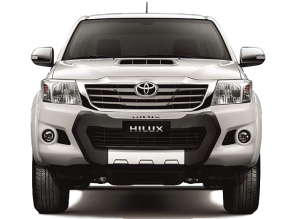 Frequently Asked Questions
At what age must you be to legally rent a car in South Africa?
Most suppliers require you to be 21 as an international driver and 23 for South African drivers, you are also required to have held a valid license for at least 2 years before renting a car.
There are various options depending on the supplier so please contact us if you are below this age and need to rent a vehicle when hiring a car in Cape Town
How will the rental deposit work in South Africa?
If you want an excess package when renting a car in Cape Town, you must have the entire excess amount available on your credit card as a deposit. This amount will be refunded to you if you return the vehicle without causing any harm. You will be charged the correct amount if repairs or parts are necessary, and any remaining funds will be refunded.
No matter what package you have chosen you will be required to pay a rental deposit. This varies from R1000 to R2000 depending on which supplier is used. This deposit will be refunded if the vehicle is returned on or before the agreed date and time with a full fuel tank. If the vehicle requires re-fuelling then you will be charged for this and the remaining funds will be refunded. If you return your vehicle late without contacting Drive South Africa then you will be charged for the additional days at the supplier's extension rates.
What are the requirements to rent a car in South Africa?
When you're renting a car in Cape Town, you just need a debit or credit card.
At the rental counter, you'll need:
Your passport
Your voucher
Each driver's driving license
The main driver's credit card (some rental companies also accept debit cards, but most don't).
Important: Please make sure you check the car's rental terms as well, as each rental company has its own rules. For example? They might need to see some extra ID. They might not accept certain types of credit cards. Or they might not rent to any driver who hasn't held their driving license for 36 months or more.
Are the roads okay to drive on in South Africa?
The roads in South Africa are generally nice, but there are some areas where renting a larger vehicle, such as an SUV, would be advantageous. When renting a car in Cape Town, a 4×4 will be a good choice if you want a more spacious ride.