Car Hire in Richards Bay
Lying along Natal's North Coast, this town has spectacular scenery, untouched beaches and flourishing wetlands. A popular holiday destination, Richards Bay car rental provides flexible holiday car hire. Drive South Africa car rental in Richards Bay offers the same high standard of professional service and affordable car rental synonymous with all Drive South Africa branches. Take the hassle out of your KwaZulu Natal Holiday with car rental from Richards Bay.
Richards Bay Car Hire Options
We've been renting cars to satisfied customers since 2002, our industry knowledge, experience and trained travel consultants equip us to provide you with comprehensive customer service.
Drive South Africa's Richards Bay car hire lets you select car rental options to create a rental package that suits your holiday requirements. We offer unlimited mileage car rental and a broad range of rental vehicles including 4×4 rental, campervan hire, mini bus rental, luxury cars and cheap Richards Bay car rental.
All our vehicles are recent models with low mileage on the clocks. Our established national network of reputable car hire companies guarantees that you receive professional customer service and efficient roadside assistance.
Drive South Africa Online Car Hire Booking System
Richards Bay online car hire by Drive South Africa is a secure means of choosing, booking and paying for your car hire. Online payment secures your rental car at the destination you select and we make the booking on your behalf. We accept all major credit cards for online car rental payment. Our easy to use software allows you to search for cheap car hire online and obtain rental quotes.
Richards Bay Car Rental Insurance
We offer several Richards Bay car rental insurance packages when you reserve your vehicle. Richards Bay car hire comes with the following insurance options:
Standard Insurance Cover
Super Insurance Cover
Max Insurance Cover – this is a zero excess insurance option
Richards Bay Car Rental Convenience
To offer you as much flexibility and freedom as possible, we allow you to return the car at multiple destinations in South Africa. Our travel consultants can advise you on what fees are involved in one-way self-drive holiday rentals. Drive South Africa also provide cross border car rental, allowing you to drive into neighbouring countries in your Richards Bay rental car. Please confirm with our travel consultants if any additional documentation is required when crossing these borders:
Botswana
Lesotho
Namibia
Mozambique
Swaziland
Zambia
Drive South Africa offers a wide range of rental vehicles to meet your individual needs. We supply 4×4 hire, mini bus rental, camper vans, luxury cars and cheap Richards Bay car rental.
Richards Bay Car Hire Best Prices
We regularly compare our car hire prices against the motor industry to ensure we continue to provide you with the best rates and bring you cheap Richards Bay car hire.
Specials including seasonal rates and long-term car hire discounts are published on our website for car rental from Richards Bay.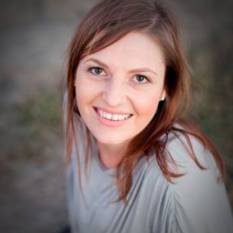 Convenience, ease and the best prices
This is how thousands of our past customers describe the customer service of our team. We strive to help travellers get around easily, safely and quickly...
Meet our team
Read customer reviews