Car Hire in Centurion, Pretoria
Car rental in Centurion from Drive South Africa offers the simplest way to explore the Northern Gauteng area at your own pace. Lying on the N1 highway between Johannesburg and Pretoria, Centurion is a conveniently situated base for both business and leisure travellers. As the area is largely residential, comprising of luxury estates, golf courses, a large shopping centre and recently, a convention centre, it is far more peaceful than the central city areas. The pace of life here is fairly laid-back, with beautiful views and plenty of restaurants and facilities in close reach. There are also many accommodation options to suit all tastes too. Once you have collected your car rental in Centurion, you can begin exploring your surrounds in the comfort of your chosen car. Notable things to see and do in this area include Centurion Golf Course, Blue Valley Golf Course, Gautrain, Rietvlei Nature Reserve, Roodeplaat Dam Nature Reserve, Smuts House Museum, Irene Dairy Farm and Acrobranch at the Big Red Barn to name but a few.
Car Rental Centurion
Through a trusted network of leading rental companies, Drive South Africa allows you to compare rates to find the best deal on a huge range of rental options. Standard options such as coupes and sedans are ideal for meeting basic driving requirements, while luxury cars ensure a smooth, stylish ride. Practical cars such as SUVs and MPVs are ideal for family holidays or multi-purpose requirements, and 4x4s are perfect for exploring the country roads and other off-road spots. Larger groups can even rent vans that cater to up to 16 passengers. Both short term and longer term rentals are available, which means that you can always find the best plan to suit your specific travel requirements. All cars are late model vehicles, and after-sales services such as roadside assistance are offered on every vehicle. Take the stress out of planning your trip with the help of affordable Centurion car rental from Drive South Africa.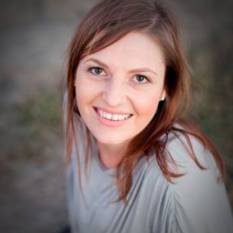 Convenience, ease and the best prices
This is how thousands of our past customers describe the customer service of our team. We strive to help travellers get around easily, safely and quickly...
Meet our team
Read customer reviews