Rent a Car for Your Journey in Pretoria
Find your ultimate road trip rental car the easy way. With Drive South Africa it's easy to compare cars and choose your perfect fit from thousands of rental cars. 
Available Car Rental Options
Drive South Africa offers a massive variety of rental cars so you can be sure you'll find the perfect set of wheels. Pick and choose from thousands of available models like the Toyota Fortuner, Mercedes C200, Hyundai H1, and the Ford Everest. 
Benefits of Renting a Car in Pretoria
When you rent a car in Pretoria, you're renting unmatched convenience so you can experience the freedom and flexibility of traveling at your own pace and exploring the city and surroundings exactly how you want to. The open road is calling! Looking to rent a car from another South African city? We offer rental cars in Cape Town, car hire in Johannesburg, vehicle hire in Durban, and vehicle rental in Bloemfontein too.
How to Rent a Car in Pretoria
Book your car online and one of our agents will call or mail you. 
Provide documents such as your passport, voucher, driver's licenses, and the main driver's credit card.
Familiarize yourself with our specific terms and requirements, as they may vary regarding additional ID, accepted payment methods, and driver's license validity
Useful Info About Renting a Car in Pretoria
Remember to drive on the left side of the road 
Pay attention to posted speed limits 
Drive with your headlights on during reduced visibility. 
Parking options include metered street parking, public lots, and shopping center garages. 
Popular attractions to visit in your rental car in and near Pretoria include the Union Buildings, National Zoological Gardens, Rietvlei Nature Reserve, and Hazel Food Market. 
When's the Best Time to Visit Pretoria?
Home to nearly 70 000 Jacaranda trees, Pretoria is known locally as 'The Jacaranda City'. The best time to visit would be spring (around September), when the trees transform the streets in a brilliant display of purple blooms. 
Around the Area in Pretoria
The Union Buildings are the perfect place to relax and enjoy the well-kept grounds while you take in the iconic architecture. Another popular spot to visit would be the towering Voortrekker Monument, which pays homage to South Africa's settler history. A short drive out from the center of Pretoria, you'll find the Rietvlei Nature Reserve, a great place to go hiking, enjoy a picnic, and do some fly fishing and bird watching.
How Long Should You Stay in Pretoria?
Although Pretoria has many historically significant locations, you'll easily be able to see all of them within a week. If you're looking to explore the surrounding areas, see some wildlife, and do some off-road driving, we'd recommend you stay for at least two weeks. Compare 4×4 rental cars the easy way and get the best rates with Drive South Africa.
What to Pack for Pretoria
Pretoria enjoys hot and sunny summers with the occasional thunderstorm, while winter can get very cold and wet. Pack light, cool clothing for summer and warmer layers for winter. 
Where to Stay in Pretoria
Centurion
The world-class Gautrain services Centurion, so commuting into Johannesburg is a breeze. The area offers plenty of places to stay, from guest houses to major hotels, and the shopping and dining options are great.
Menlyn
Menlyn has plenty of great accommodation options and is home to the Menlyn Mall, which features cinemas, world-class cafes, and restaurants. 
Pretoria East
This tranquil suburban area is just outside the CBD and has plenty of great places to stay, from charming guest houses to trendy boutique hotels.
Hartbeespoort
Well known for its dam, where people enjoy waterskiing, wakeboarding, and other watersports, Hartbeespoort is close to nature and offers some excellent 4×4 trails.
Book Your Rental Car in Pretoria Today
Get your epic road trip on the way with Drive South Africa in Pretoria today. We'll set you up with your ultimate rental vehicle so you can get out and explore the many wonders of Pretoria and its surroundings. 
Other Vehicle Rental Options
Looking for alternative vehicle rental options? Have a look at our Johannesburg 4×4 rental options, Joburg camper rental options, and Johannesburg luxury car rental options.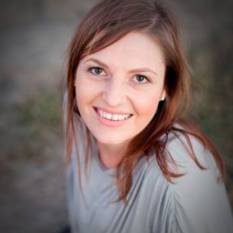 Convenience, ease and the best prices
This is how thousands of our past customers describe the customer service of our team. We strive to help travellers get around easily, safely and quickly...
Meet our team
Read customer reviews