Car Hire in Pietermaritzburg
A prominent town between Johannesburg and Durban, Pietermaritzburg sees a fair amount of traffic pass through the city. Dubbed "The Last Outpost of the British Empire" the town is quaint and charming and serves as a gateway to the game parks and recreational resorts of the Drakensberg and the KwaZulu Natal Midlands. Pietermaritzburg car rental is a convenient way of navigating this picturesque area. Drive South Africa offers affordable Pietermaritzburg car rental in South Africa.
Pietermaritzburg Car Hire Options
Drive South Africa's Pietermaritzburg car hire provides customers with options on its wide range of rental cars sourced through an established network of South African car hire companies. Rental cars through Drive South Africa offer unlimited mileage car hire options and a range of vehicles including 4×4 hire, mini buses and 7-seater vans, luxury vehicles and cheap car hire. Pietermaritzburg is conveniently positioned with attractions and locations in all directions. Our association with established South African car hire companies ensures you are covered if you require roadside assistance. Our industry experience dates back to 2002, this coupled with our team of qualified travel consultants means we'll put you behind the wheel of a vehicle perfect for your needs, taste and budget.
Drive South Africa Online Car Hire Booking System
Drive South Africa's Pietermaritzburg online car hire booking system provides a safe and reliable online reservation service. Your car is booked by Drive South Africa on your behalf at the location chosen by you and payment is processed through our online payment service. We accept all major credit cards. If you require any assistance with your online Pietermaritzburg car rental reservation, our travel consultants are at hand to help you. Our online car rental software can be used to compare cheap Pietermaritzburg car rental quotes and Pietermaritzburg car hire prices.
Pietermaritzburg Car Rental Insurance
When reserving your car you'll be presented with a number of Pietermaritzburg car rental insurance options. We offer standard and super insurance on all our vehicles, and a no excess car hire insurance option on our most popular models.
Pietermaritzburg Car Hire Convenience
Returning your rental car is a convenient process as Drive South Africa's affiliates offer multiple drop-off locations throughout South Africa. We also have arrangements to allow our rental cars to be driven into the following countries
Botswana
Lesotho
Namibia
Mozambique
Swaziland
Zambia
If you wish to travel into these countries in your Pietermaritzburg rental car, please consult one of our travel advisors. They can assist you with necessary documentation and advice on international car hire travel.
Pietermaritzburg Car Hire Best Prices
By conducting regular car hire price comparison across the industry, Drive South Africa continues to provide its customers with the best car hire prices and cheap Pietermaritzburg car hire. Our website has details regarding car rental Pietermaritzburg specials, long-term car hire prices and monthly car rental rates. Choose Drive South Africa for prompt, professional service and the best rates for your Pietermaritzburg car rental.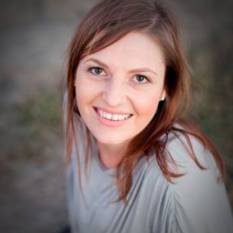 Convenience, ease and the best prices
This is how thousands of our past customers describe the customer service of our team. We strive to help travellers get around easily, safely and quickly...
Meet our team
Read customer reviews