Car Hire in Mthatha
Mthatha car rental from Drive South Africa is the best way to explore the birthplace of former president Nelson Mandela, which lies on the beautiful Wild Coast. This area was originally part of the Transkei until the province was incorporated into the Eastern Cape, and is famous for its dramatic mountains, stunning beaches and rich culture. There are many accommodation options, shops, restaurants and other facilities to be found here too.
Things you can see and do once collecting your car rental in Mthatha include the Nelson Mandela National Museum, Dick King Memorial, Hole-in-the-Wall, Madiba hiking trail, Hluleka Nature Reserve, Luchaba Nature Reserve, Wild Coast Golf Course, Dwesa and Cwebe Nature Reserves plus many scenic trails and drives that beg to be explored. Other coastal towns such as Coffee Bay can also be explored for a fun day trip along the Wild Coast.
Affordable Car Rental in Mthatha
Drive South Africa has teamed up with the country's leading rental companies to bring you competitive rates on short and long term rentals across a wide variety of makes and models. Choose from late model standard vehicles, luxury vehicles; practical vehicles such as SUV or MPV, rugged 4x4s or even spacious vans for groups of eight to 16 travellers. All vehicles are serviced, and additional services such as roadside assistance are provided with every booking.
After making your selection and specifying the rental duration and your arrival date, head on over to our secure payment gateway. Your booking will be confirmed by one of our super friendly customer service agents, and from there all you have to do is go to the nearest Mthatha rental branch to collect your car. As the gateway to the former Transkei, Mthatha car rental from Drive South Africa ensures a memorable self-drive adventure at affordable rates.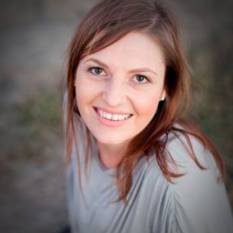 Convenience, ease and the best prices
This is how thousands of our past customers describe the customer service of our team. We strive to help travellers get around easily, safely and quickly...
Meet our team
Read customer reviews