Car Hire at Kimberley Airport
Situated in the Northern Cape and home to the world's largest open cast diamond mine, Kimberley Airport car rental provides an affordable solution to your transport needs while traveling in this area. Drive South Africa offers its nationwide professional and prompt service and low rates for Kimberley Airport car hire.
Kimberley Airport Car Rental Options
Drive South Africa's Kimberley Airport car rental options let you to tailor your car rental package to suit your requirements. We offer limited and unlimited mileage car rental, manual transmission and automatic transmission and a wide range of vehicles including 4×4 rental, a selection of campervans for hire, mini bus hire, luxury cars and cheap Kimberley car hire.
Our trusted association of car hire companies, ensure you receive efficient customer service and in the unlikely event of a break down, you are covered for roadside assistance. We only rent out low mileage, late model vehicles. Our experience, accrued since 2002, enables us to provide you with a comprehensive service, rich in industry knowledge and practical know-how. With Drive South Africa you're in safe, professional hands.
Drive South Africa Online Car Hire Booking System
Kimberley Airport online car hire through Drive South Africa is an efficient and secure means of selecting and reserving your car rental. Secure online payment through our encrypted payment process guarantees you the car of your choice, reserved on your behalf by Drive South Africa, at your desired location. We accept Amex, Diners Club, MasterCard and VISA for online payment. Our online car booking service enables you to compare car hire prices and obtain online quotes without obligation. Its easy and quick to use, give it a try.
Kimberley Airport Car Rental Insurance
When booking your car hire online you will be presented with several insurance options to cover the rental car. We have several levels of insurance from a standard insurance cover, a super insurance cover and a no insurance excess option in a max insurance cover package.
Kimberley Airport Car Rental Convenience
To take the hassle out of car rental return and grant you as much flexibility and freedom as possible, Drive South Africa has multiple branches at South African airports and cities where you can return your rental car, this added convenience extends to taking your Kimberley Airport car rental across neighbouring country borders. Our trained consultants will be able to advise you on one-way car hire fees, and documentation required for cross border travel.
We offer cross border travel into the following countries:
Botswana
Lesotho
Namibia
Mozambique
Swaziland
Zambia
If you require a different class of vehicle, Drive South Africa stocks a large variety of rental cars for specific needs.
Kimberley Airport Car Hire Best Prices
We compare car hire prices across the industry to ensure you continue to receive Drive South Africa's excellent value for money on car rental and the cheapest car hire prices.
We publish specials including varying seasonal rates and long-term car hire discounts for car rental from Kimberley Airport(KIM).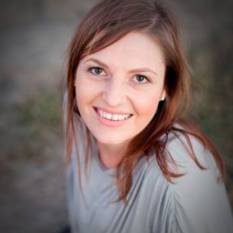 Convenience, ease and the best prices
This is how thousands of our past customers describe the customer service of our team. We strive to help travellers get around easily, safely and quickly...
Meet our team
Read customer reviews