Car Hire in Gauteng
Professional Service and excellent car hire rates from Drive South Africa. Gauteng car rental gives you the freedom and flexibility to conveniently explore Gauteng and South Africa at a pace that suits you.
Gauteng Car Rental Options
We are a specialist online car hire company, catering to both domestic and international clients. We provide a comprehensive choice of Gauteng rental vehicles from a national network of reputable and established car hire companies. Drive South Africa's wide range of rental cars enable us to cater to everyone's budgets and tastes, from Gauteng luxury car rentals to the cheap Gauteng car rental market. We also offer cheap long-term car rental in Gauteng. Drive South Africa has provided tourists, visitors and working professionals with competitive car hire rates since 2002 and we only provide late model, low mileage car rental. Drive South Africa's extensive range of rental vehicles and car hire options allow you to tailor the perfect car rental package to match your budget. Gauteng car rental offers both limited and unlimited mileage plans and multiple drop-off locations making it easy to return your hire car anywhere in South Africa.
Drive South Africa Online Car Rental Booking System
Our simple, easy to use online booking service makes booking your car hire in Gauteng a hassle-free process. Use our online service to get car hire quotes or compare hire car prices. Once you've chosen to reserve a vehicle the reservation is made for you through one of our national car rental affiliates. Our affiliates are some of South Africa's largest car rental companies, with a strong international car hire reputation, securing you nationwide roadside assistance, after-sales service, and a complete range of Gauteng rental cars to choose from. Our affiliates have branches, depots and drop-off locations located throughout South Africa. Car rental in Gauteng through Drive South Africa ensures clients receive a professional service covering customer service and roadside assistance.
Gauteng Car Rental Insurance
We provide our customers with several insurance options to cover your Gauteng car rental. Our rental vehicles come with the option of standard cover hire-a-car insurance or super cover car rental insurance, most of our Gauteng rental cars also have the option of max car rental insurance policy. A no insurance excess policy is available on our most popular rental cars.
Gauteng Car Rental Convenience
Although this is the smallest of South Africa's nine provinces it is home to the powerhouse, Johannesburg and the administrative capital, Pretoria. Bright lights and big city life punctuate this region, there are also a variety of attractions in Gauteng and of course it provides a gateway to the world-famous Kruger National Park and several other wildlife reserves. Johannesburg International Airport sees thousands of visitors pass through her terminals each year en route to the game reserves north of the province. While connecting flights are available from Johannesburg Airport directly into the Kruger National Park, car rental from Johannesburg International Airport is a popular and convenient means of traveling around Gauteng, as well as carrying visitors to, from and around the parks and attractions of the area. If you're planning a trip to the administrative capital and are in need of car hire Pretoria based, no problem, we can organise car hire anywhere in Gauteng. Drive South Africa has Gauteng car hire operating from Jhb Airport, as well as from locations in Pretoria and from depots providing Johannesburg city car hire. South Africa is a practical country to drive through. The distances are large, but by no means insurmountable and the fluctuating landscapes make the journey as enjoyable as the destination. Drive South Africa car rental allows you to conveniently return your rental car at multiple locations throughout South Africa, our affiliates have drop-off locations in all major towns and cities, and even in some more obscure locations. Additionally, we've made special arrangements to allow you to cross into the following countries in your Gauteng car rental:
Please confirm if any restrictions apply to your Gauteng car rental traveling into these countries.
Gauteng Car Hire Best Prices
We regularly compare car hire prices against other car rental companies to bring you the cheapest Gauteng car hire available. Drive South Africa has a Gauteng vacation car to match your budget. Car hire through Drive South Africa caters for high-end luxury car rental, Gauteng cheap car rental, 4×4 hire, camper rental, self-drive holidays and airport chauffeur services.
Valuable info for driving in South Africa
South Africans drive on the left-hand side of the road
Operate a mobile phone whilst driving is illegal
Wearing a seatbelt is the law
The legal driving age is 18
Do not drink and drive
While driving keep to the left hand lane and pass on the right
Driving with your headlights on during the day makes you more visible to other drivers.
Most of SA's national roads have petrol stations, with takeaways, restrooms and shops. Useful for taking breaks on long journeys.
Check that there is enough oil and water, and that all lights and indicators are functional and the tyre pressure is adequate.
Keep safe following distances
Never ever speed! Remember the saying; if you speed, you are a killer.
Speed limits on South Africa roads (unless otherwise indicated):
Urban roads – 60 km per hour
Provincial Roads – 60 – 80 km per hour
National Roads – 100 – 120 km per hour
The price of fuel do not vary between the different petrol stations.
While tipping the petrol station staff is customary, you can decide how much you give.
Please see our website for discount car rental Gauteng specials as well as our Gauteng Airport car rental deals, Gauteng long-term car rental rate and our Gauteng monthly car rental rate.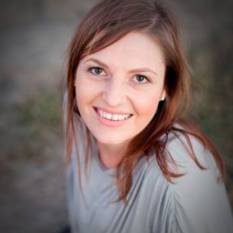 Convenience, ease and the best prices
This is how thousands of our past customers describe the customer service of our team. We strive to help travellers get around easily, safely and quickly...
Meet our team
Read customer reviews