Car Hire at Bloemfontein Airport
The capital of the Free State located smack in the middle of South Africa. From here every direction holds some form of adventure or journey. The town itself is an interesting mix of tradition and offbeat sophistication. Bloemfontein Airport Car Rental services a variety of customers, some business, some visitors and some using the port as a springboard into nearby Lesotho and the western mountains bordering the Free State.
Whatever your reason for frequenting Bloemfontein, car rental in the Free State through Drive South Africa is a cheap and practical solution for your transport needs. Hiring a car at Bloemfontein Airport will enable you to get out more and to do more. There are even luxury cars available for hire to suit your needs.
Bloemfontein Car Rental Options
Drive South Africa's Bloemfontein car rental offers you options on its fleet of rental cars sourced through a national network of reputable car hire companies. By choosing Drive South Africa as your Bloemfontein car hire provider you are able to choose from limited or unlimited mileage car hire, automatic or manual transmission and a broad range of vehicles, including camper vans, mini bus rental, 4×4 hire, luxury vehicles and cheap car hire. Bloemfontein draws an interesting mix of visitors and Drive South Africa has a rental vehicle to satisfy all manner of requirements and budgets.
Our affiliation with established and trusted South African car hire companies ensures you receive roadside assistance and breakdown cover. Putting customers in rental cars since 2002, Drive South Africa's industry experience and qualified assistants will make your Bloemfontein Airport car hire a hassle-free experience.
Hiring a car at Bloemfontein has never been easier by being able to have access to a wide variety including luxury car hire Bloemfontein Airport. Drive South Africa is making things easier for you to you can save time and money.
Drive South Africa Online Car Hire Booking System
Drive South Africa's Bloemfontein online car hire booking system provides a reliable and secure online reservation. Once selected, we reserve the vehicle on your behalf at an affiliate rental company and payment is processed through our encrypted secure online booking page, where we accept all major credit cards.
Our online system can also provide car hire quotes and a search function for cheap car hire prices, it is easy to use and there is no obligation.
By hiring a car online for Bloemfontein Airport through Drive South Africa, it enables you to see all the different cars that are available and through which car rental agencies will give you the best deal.
Bloemfontein Car Rental Insurance
Select your preferred insurance cover online while reserving your rental vehicle. We offer standard and super cover on all vehicles and on popular models, a max, zero excess insurance, car hire cover.
By hiring a car or a luxury car in Bloemfontein Airport you will be listed with the best deals when it comes to staying insured.
Bloemfontein Airport Car Hire Convenience
Drive South Africa's extensive nationwide car hire network means the return of your rental car is hassle-free. Drop-off locations are situated throughout South Africa if you decide to drive one-way. Our rental cars can be driven into the following neighbouring countries by prior arrangement:
Botswana
Lesotho
Mozambique
Swaziland
Zambia
Our consultants will be able to advise you if any additional documentation is required for border crossings. If you're considering exploring Lesotho, it might be worth looking at a South Africa 4×4 hire car or a Lesotho 4×4 hire, this will give you additional ground clearance, and a vehicle capable of handling rugged and off-road 4×4 terrain.
It is simple and easy to hire a car in Bloemfontein Airport with Drive South Africa. There is an easy process to follow and many different places you can travel to in South Africa and you will be covered by Drive South Africa for all your can hire needs.
Bloemfontein Airport Car Hire Best Prices
We regularly compare car hire prices across the industry to ensure we continue to bring you Bloemfontein cheap car hire and the best value for money car rental deals from Bloemfontein Airport (BFN). Our website has up to date details regarding long-term car hire discounts and seasonal specials for Bloemfontein car rental. We look forward to finding the perfect car for you and your South African holiday.
By using Drive South Africa car hire services the user will be able to see all the different deals from 4×4 hire to luxury car hire at Bloemfontein Airport.
FAQ's Car Hire Bloemfontein Airport
Which car hire companies in Bloemfontein Airport are cleaned and up to date with COVID policies?
Car hires Bloemfontein Airport companies that are up to date are, Hertz and Dollar.
How much will it cost to hire a car in Bloemfontein Airport?
To Hire a car in Bloemfontein Airport it will cost on average R218 per day.
What is the cheapest car rental company in Bloemfontein Airport?
The cheapest car rentals in Bloemfontein Airport are Bidvest, Thrifty and Dollar.
What is the most popular car to hire at Bloemfontein Airport?
The most popular car to hire in Bloemfontein Airport is the Chevrolet Spark or any car similar.
How much will cost for a compact car hire in Bloemfontein Airport?
To hire a compact car in Bloemfontein Airport it will cost around R257 a day on average.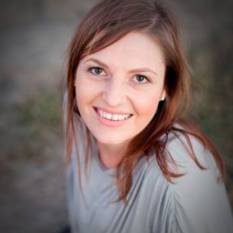 Convenience, ease and the best prices
This is how thousands of our past customers describe the customer service of our team. We strive to help travellers get around easily, safely and quickly...
Meet our team
Read customer reviews