Cheap Car Hire in Windhoek, Namibia
Namibia's capital city, Windhoek serves as the gateway to most big national parks and game reserves, including Etosha and Namib-Naukluft national parks, and coastal towns like Swakopmund and Walvis Bay.
If you need a cheap car hire in Windhoek or want to tame it's massive sand dunes with a 4×4, Drive South Africa can provide you with a reliable vehicle to suit all your travel needs. Car hire Windhoek makes things easy with Drive South Africa's excellent team of specialists.
When hiring a car in Windhoek or Windhoek airport you can be sure to use Drive South Africa for the cheapest prices for your budget.
Also, if you end up going south, you can hire a car in Cape Town from Drive South Africa.
Best time to visit Windhoek
Windhoek is a great all-year travel destination, however, it's best visited during the months of May to November, as the city is at it's busiest and game viewing in Namibia's national parks are excellent as the vegetation lessens, making wildlife easier to spot.
Around the area in Windhoek
Etosha National Park
Larger than the Kruger or Serengeti, Namibia's Etosha National Park is home to the Etosha Pan – the largest salt pan in Africa. In fact, it's so big that it can be viewed from space.  
Etosha is home to elephant, the endangered black rhino, leopard, lions and over 340 species of birds.
Getting around Windhoek
Car hire in Windhoek is relatively cheap and easy, however, if you're planning on exploring Namibia's national parks and game reserves, it's best to hire a 4×4 to navigate through the desert-like terrain. 
Using Drive South Africa to get around Windhoek will always be best option by being able to get the cheapest prices when planning for your budget. 
Length of stay in Windhoek
We recommend a two-week stay in Windhoek, which gives you the chance to explore the surrounding wilderness areas.
If you wish to stay longer car hire Windhoek will enable you to hire a cheap vehicle without hassle urging you to stay longer and see other places worthwhile in this great desert nation.
What to pack for Windhoek
The days can be quite warm during the summer months, but be sure to pack in warm clothing to protect you from the chilly nights. The rainy season is in December, so be sure to pack in a raincoat.
Where to stay in Windhoek
Walvis Bay
If you're planning a stay in Windhoek, be sure to head out of the city and explore the surrounding areas such as Walvis Bay.
The lagoon is home to marine life like dolphins, Cape fur seals, pelicans and flamingos. Be sure to experience them all on a chartered catamaran boat.
Why hire a car in Windhoek with Drive South Africa
Drive South Africa's Car hire Windhoek offers affordable car hire in the capital city of Namibia.
Drive South Africa offers a professional service ensuring you cheap car rental rates and allowing you to navigate Windhoek and beyond in your own time and at your preferred pace. Cheap Car hire Windhoek will ensure you have the best Namibian experience possible.
Drive South Africa will offer you the best prices which will be cheaper and better for your budget.
Frequently Asked Questions
How much does it cost to hire a car in Windhoek?
On average a car hire in Windhoek costs R1 281 per day.
Which car hire Windhoek companies have updated their vehicle cleaning and safety policies because of coronavirus (COVID-19)?
Some car hire Windhoek companies have updated their car rental health and safety policies due to COVID-19 to make sure their vehicles are clean and disinfected include Avis, Europcar and Thrifty
Which car hire agencies are at the airport: Eros airport (ERS)?
Car hire Windhoek companies onsite at Eros airport include Europcar and Bidvest.
What is the most popular car hire in Windhoek?
Economy (Volkswagen Polo or similar) is the most frequently booked car hire type in Windhoek.
How much does it cost to hire a car for a week in Windhoek?
On average hiring a car in Windhoek costs R8 966 per week (R1 281 per day).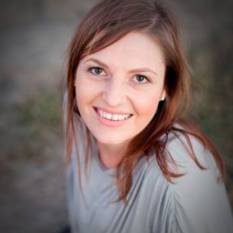 Convenience, ease and the best prices
This is how thousands of our past customers describe the customer service of our team. We strive to help travellers get around easily, safely and quickly...
Meet our team
Read customer reviews