Car Hire in Plettenberg Bay
Located on the Garden Route the seaside town of Plettenberg Bay attracts plenty of visitors year round, drawn to the postcard beaches, leisurely lifestyle and holiday festivities. Plettenberg Bay car rental offers visitors the freedom and flexibility to experience this Garden Route gem at the leisurely pace synonymous with Plettenberg Bay. Car hire provides independent mobility to explore the surrounding area.
Drive South Africa offers affordable Plettenberg Bay car rental in South Africa.
Plettenberg Bay Car Hire Options
Drive South Africa's Plettenberg Bay car hire offers a number of options on its fleet of rental cars available through a network car hire companies. Drive South Africa offers a broad range of vehicles from 4×4 hire, mini buses and 7-seater vans, luxury vehicles and cheap car rental. Plettenberg Bay has a broad appeal, and as a result attracts a diverse range of visitors, each with personal preferences, Drive South Africa is able to match your budget and meet your taste with our Plettenberg Bay car hire range. Our industry experience, accrued since 2002, and qualified travel consultants equip us to deliver the perfect vehicle for your Plett holiday.
Drive South Africa Online Car Hire Booking System
Drive South Africa's Plettenberg Bay online car hire booking system provides an easy to use and reliable online reservation service. Your car is reserved by Drive South Africa at your preferred location and payment processed through our online payment system. Our online car rental reservation system can be used to compare cheap Plettenberg Bay car hire prices and obtain online car hire quotes.
Plettenberg Bay Car Rental Insurance
We offer standard and super insurance as standard for Plettenberg Bay car rental contracts and we offer no excess car hire insurance cover on our most popular vehicles.
Plettenberg Bay Car Hire Convenience
Return of your hire car is a convenient process with Drive South Africa's affiliates providing multiple drop-off locations throughout Southern Africa. Drive South Africa has arrangements to allow rental cars to cross into these countries
Botswana
Lesotho
Namibia
Mozambique
Swaziland
Zambia
Please consult with our travel advisors if any restrictions apply to your Plettenberg Bay hire car when driving it into any of these countries and if additional documentation is required.
Plettenberg Bay Car Hire Best Prices
Drive South Africa conducts regularly reviews to compare car hire prices across the motor industry to ensure we continue to bring you the best Plettenberg Bay car hire prices and cheap Plettenberg Bay car rental.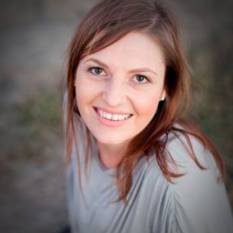 Convenience, ease and the best prices
This is how thousands of our past customers describe the customer service of our team. We strive to help travellers get around easily, safely and quickly...
Meet our team
Read customer reviews