Car Hire in George
Well serviced by George Airport, home to two of South Africa's top ten golf courses, and situated on the Garden Route, results in a flurry of visitor passing through George. Car rental from this town is a popular transport option, particularly if you want the freedom to explore the Garden Route. George car rental lets you spend as long as you want experiencing South Africa's most popular stretch of road.
George Car Rental Options
Drive South Africa's George car rental offers a number of options on its comprehensive fleet of rental cars available through a network of car rental companies in George. Drive South Africa offers unlimited mileage car hire options and a broad range of vehicles from 4×4 hire, minibuses and 7-seater vans, luxury vehicles and cheap car rental. George has a broad appeal, and as a result attracts a diverse range of visitors, each with personal tastes and preferences, Drive South Africa is able to meet your taste and match your budget with our George car rental range. Our industry experience and qualified travel consultants gear us to delivering the perfect vehicle for your Garden Route holiday.
Drive South Africa Online Car Rental Booking System
Drive South Africa's George online car hire booking system provides a reliable online reservation service that is secure and easy to use. Your car is reserved by Drive South Africa and payment processed through our online payment system.
 Our online car rental software can also be used to compare cheap car rental prices and obtain online car hire quotes.
George Car Rental Insurance
We offer standard and super insurance on all George car rental vehicles, and we offer no excess car hire insurance on our most popular vehicles.
George car rental convenience
Returning your hire car is a convenient process with Drive South Africa's affiliates offering multiple drop-off locations throughout the country. Drive South Africa has arrangements in place to allow rental cars to cross into the following countries
Botswana
Lesotho
Namibia
Mozambique
Swaziland
Zambia
Please confirm with our travel consultants what restrictions apply to your George hire car driving it into any of these countries.
George Car Rental Best Prices
Drive South Africa regularly reviews and compares car hire prices across the car rental industry to ensure we continue to bring you the best George car hire prices and cheap George car rental.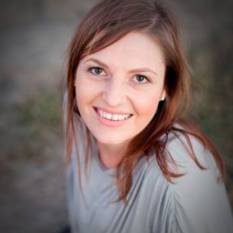 Convenience, ease and the best prices
This is how thousands of our past customers describe the customer service of our team. We strive to help travellers get around easily, safely and quickly...
Meet our team
Read customer reviews