Hiring a Car at Cape Town International Airport
Cape Town International Airport is about 20 kilometers from Cape Town city center. Whether you're traveling for business or leisure, hiring a Drive South Africa rental car directly from Cape Town International Airport would be your simplest, easiest, and most affordable option.
If you're traveling in the peak months from December to March, we'd recommend you book your rental car at least two months in advance to ensure availability. 
Drive South Africa makes booking a rental car from the airport a simple and straightforward process, and you'll be able to compare thousands of cars and get the best prices on your rental car.
When's the Best Time to Visit Cape Town?
Thanks to its mostly mild climate, Cape Town is a city that can be visited year-round. You'll be spoiled for choice with the abundance of both outdoor and indoor activities.
The hot summer is the peak tourist season, but there's still plenty to do in the shoulder seasons before and after winter. 
Car rental from Cape Town International Airport makes it easy to travel from activity to activity, and with Drive South Africa, you can be sure you're getting the rental car you're after at the best price possible.
Around the Area in Cape Town
Cape Town Beaches
If indulging in sea and sand is your thing, you'll have plenty of options to choose from. Some of the best beaches in Cape Town include Camps Bay, Clifton, Llandudno, and Muizenberg, where you can hire a surfboard and wetsuit.
Table Mountain
Recognized as one of the seven natural wonders of the world, Table Mountain towers over the city bowl and is only a 30-minute drive from Cape Town International Airport. Take the cable car to the summit for exquisite views of the city and the Atlantic ocean, or make your way up any number of hiking trails if you're feeling active. 
Getting around Cape Town
While there is public transport available, nothing comes close to the freedom of renting a car and getting around the city at your own pace. If you're flying into Cape Town, Drive South Africa makes it easy and affordable to rent your choice of car directly from Cape Town International Airport.
How long should you stay in Cape Town?
When you rent a Drive South Africa rental car at Cape Town International Airport, your options are endless, but you should be able to see most of Cape Town's attractions within a week. If you plan on staying longer, a self-drive adventure up the Garden Route should not be missed. 
What to Pack for Cape Town
Depending on whether you're visiting Cape Town in summer or winter, you'll need to pack a little differently. Summer can get scorching hot, while winter is usually cold, wet, and windy. 
What to pack for summer:
Light, cool clothing
Swimming costumes
A peak cap or sun hat
Sunscreen
Hiking gear and good walking shoes
A wind-breaker jacket for windy days
A light jacket and long pants for the occasional chilly evening
What to pack for winter:
A warm coat
A beanie, gloves, and a scarf
Boots or waterproof shoes
An umbrella and a raincoat 
Where to Stay in Cape Town
City Bowl
Staying in the City Bowl makes it easy to take advantage of all the city has to offer, from excellent restaurants to city culture, museums, and bustling nightlife.
Atlantic Seaboard
The Atlantic Seaboard means you'll be close to the popular beaches and the beautiful promenade, perfect for sunset strolls.
Southern Suburbs
If you base yourself in the Southern Suburbs, you'll be close to some of the famous vineyards and not far off from the peninsula and its beautiful beaches.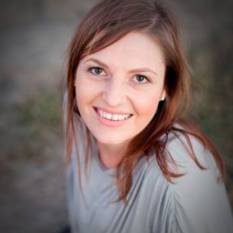 Convenience, ease and the best prices
This is how thousands of our past customers describe the customer service of our team. We strive to help travellers get around easily, safely and quickly...
Meet our team
Read customer reviews