Rent a Car for Your Journey in Cape Town
Renting a car for your road trip in Cape Town is a great way to explore the city and its surroundings at your own pace. From shopping at the V&A Waterfront to touring the Cape Winelands, exploring the coastal drives, and heading up the iconic Table Mountain, there's plenty to see and do. Discover it all at your own pace and convenience in a rental car from Drive South Africa. 
Available Car Rental Options
Drive South Africa offers a wide variety of rental cars. Easily compare prices on popular rental vehicles with flexible terms, unlimited mileage, and no credit card fees. Our range includes popular models like the VW Polo Vivo, Toyota Corolla Quest, Datsun Go, and Toyota Quantum 10-Seater Minibus. Whatever you're looking for, we can offer you your perfect rental vehicle for an unforgettable road trip. 
Benefits of Renting a Car in Cape Town
Renting a car in Cape Town offers you the freedom and flexibility to discover at your own pace and convenience. It's the most affordable way to explore everything the city has to offer and get around on your own terms without being tied down to a set schedule. Looking for a rental car in another city? We offer rental cars in Johannesburg, car rental in Durban, car hire in Pretoria, and vehicle hire in Bloemfontein too.  
How to Rent a Car in Cape Town
Book online and we'll call or mail you with confirmation.
Provide documents such as your passport, voucher, driver's licenses, and the main driver's credit card.
Familiarize yourself with our specific terms and requirements, as they may vary regarding additional ID, accepted payment methods, and driver's license validity
Useful Info About Renting a Car in Cape Town
Remember to drive on the left side of the road 
Pay attention to posted speed limits 
Drive with your headlights on during reduced visibility. 
Parking options include metered street parking, public lots, and shopping center garages. 
Popular attractions to visit in your rental car in Cape Town include the iconic Table Mountain, the Cape Winelands, and the beautiful beaches of Clifton and Camps Bay.
What to see and do when you're in Cape Town: 
Explore Long Street
Make a trip into colorful Bo Kaap
Visit the South African National Museum
Stargaze at the planetarium
Take in the art at Zeitz Mocaa
Visit the National Art Gallery
Shop for arts & crafts at Green Market Square
When's the best time to visit Cape Town?
For the best weather and outdoor attractions, head to Cape Town during the summer months from December to February. The days can get scorching, so be sure to hire a car with air conditioning! Cape Town has plenty of great beaches to visit as well as charming seaside towns throughout the peninsula, so there's plenty to see and do.
Winters in Cape Town are mostly cold and wet, but you'll still be able to take your pick from excellent restaurants and coffee shops to beat the chill!
In and Around Cape Town
Cape Town is renowned for its white sand beaches, and there are plenty to choose from all along the coastline. Closest to the city are Camps Bay and Clifton – just don't forget your sunscreen! The V&A Waterfront is ideal for those who want to shop till they drop and is packed with great restaurants, many with excellent views of Table Mountain and the working harbor. You can also take a trip to Robben Island from here to see the place where the global icon Nelson Mandela spent many years in captivity. 
If you're looking for street culture and a bustling nightlife, head to Loop Street and Long Street in the city center for bars, restaurants, and cafes.
What to Pack for your Trip to Cape Town
What you need to pack will all depend on the season you're choosing to visit Cape Town. Summer is mostly hot, and winter is cold and wet.
We recommend bringing:
Light and breathable clothing for summer
Swimming costumes
A cap or sun hat
Sunscreen
Hiking gear
Good walking shoes
A wind-breaker jacket for windy days
A light jacket and long pants for the occasional chilly evening
A thick wetsuit for surfers or scuba divers
For winter, we'd recommend:
A warm coat
Boots or waterproof shoes
A scarf, gloves, and a beanie
A few lighter items for the odd sunny day
An umbrella or raincoat
Book Your Rental Car in Cape Town Today
Discover everything Cape Town has to offer in a rental car from Drive South Africa. Whether you're after world-class restaurants, unspoiled beaches, beautiful hiking trails, or charming seaside towns, Cape Town has it all!
Other Vehicle Rental Options
Looking for alternative vehicle rental options? Have a look at the Cape Town 4×4 rental options, Cape Town camper rental options, and Cape Town luxury car rental options.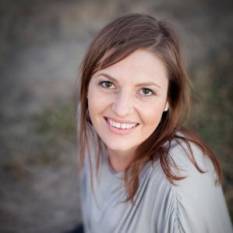 Experienced service with convenience and ease.
This is how hundreds of our past customers describe the customer service of our team. We strive to help travellers get around easily, safely and quickly...
Meet our team
Read customer reviews
Why hire a car with Drive South Africa?
Quick, easy and efficient – compare & save from Southern Africa's top rental brands.
Other types of vehicles available in Cape Town
Standard cars, luxury cars, 4x4s and campers. Find just about any vehicle to hire in Cape Town.
Why rent a car with Drive South Africa?
Browse the widest selection of cars for all your needs. We offer affordable car to luxury, short or long term rentals in South Africa, Botswana, Nambia and beyond.
Search Cars